On the blog today, I have a review of Goodnight, Brian by Steven Manchester. Goodnight, Brian is a contemporary about family and determination to achieve what you know in your heart is right.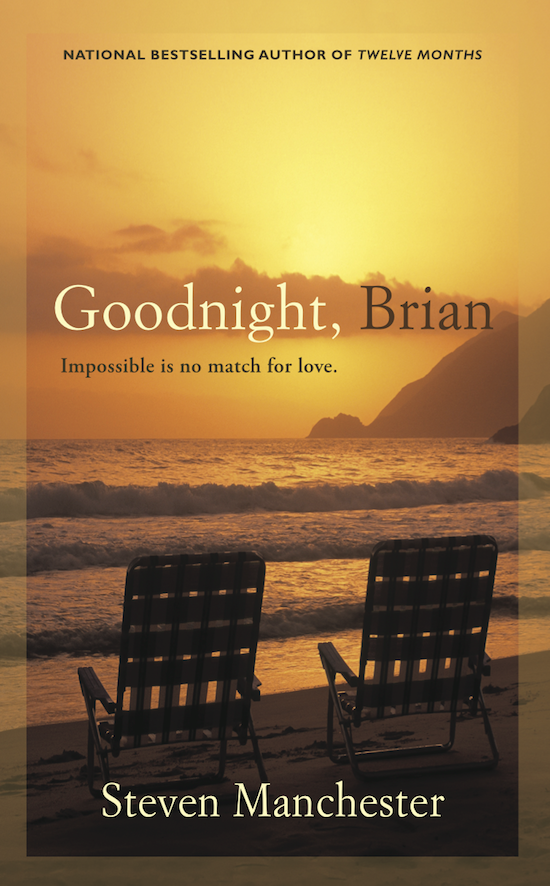 Title:
Goodnight, Brian
Series:
n/a
Author:
Steven Manchester
Publisher:
The Story Plant
Release Date:
8th January 2013
Format:
eBook
Source:
Providence Book Tours
Challenge:
Outdo Yourself Reading Challenge
Fate was working against little Brian Mauretti. The food that was meant to nourish him was poisoning him instead, and the doctors said the damage was devastating and absolute. Fate had written off Brian. But fate

didn't

count on a woman as determined as Brian's grandmother, Angela DiMartino – who everyone knew as Mama. Loving her grandson with everything she had, Mama

endeavoured

to battle fate. Fate had no idea what it was in for.




An emotional tale about the strength of family bonds, unconditional love, and the perseverance to do our best with the challenging gifts we receive, GOODNIGHT, BRIAN is an uplifting tribute to what happens when giving up is not an option.
My Review
Oh, this is such a heart-warming and emotional book. The summary really grabbed me being a mother myself and we are forever worried about our children. I hadn't read anything from this author before, but I will be from now on. Steven Manchester has a lovely way of writing that draws the reader into the story. I can't remember the last time I cried so much while reading a book.
This book follows the life of Brian Mauretti. He was born into the world like any other baby and started out the same way. After nursing Brian for a while, Joan decided to put Brian onto infant formula. Joan noticed that Brian wasn't settling very well, he wouldn't sleep and cried all the time. It was putting a strain on her marriage as well as on herself. She visited a Doctor who told Joan to change to soy based formula. After trialling the formula, Joan found that Brian was still unsettled and now had the added problem of diarrhoea. Upon calling the same Doctor, they were told to persevere and he would be ok.
Joan kept feeding Brian this formula and she just knew that something wasn't right. One day Brian was lethargic and unwell, rushing him to the hospital it was found he was dehydrated. Joan decided to seek another opinion and needed to find out what in the world was going on. After finding a Doctor that swore he would help her and find out what was wrong, they waited and waited on tests galore. Eventually, after much research by the Doctor it was found that Brian had a brain damage from insufficient sodium in the formula. Everybody was in shock, this couldn't be right, how can a company make a formula that would cause brain damage? What was going to happen to Brian now?
The Doctor told Brian's family that he would never walk, talk or learn anything like normal children. Joan's Mother, Mama to everybody, vowed that she knew in her heart that Brian would walk, talk and write, just like any other child.
SO, this family, including Joan's extended family, all vowed they would help Brian in any way they could. He would walk and talk, no matter how long it took. Mama took it upon herself to start teaching Brian lessons in life and getting his brother, Ross and his cousins to help.
This is a story that shows a family's willingness to help no matter how hard the challenge is or how long it will take. The determination and love that this family shows is unconditional and in teaching Brian, they all learn valuable life lessons from Mama along the way. Mama is the Italian grandmother that every family wants. Cooking, adventure, fun, loving, summer sleep overs, are just some of the wonders that this Mama provides for her grandchildren, all the while her top priority is making sure Brian learns and knows how to stick up for himself and his family.
Make sure that while you are reading this book, you have a box of tissues with you. I am sure I cried from the beginning to the end. This book has it all, foremost is LOVE, family togetherness, loyalty, faith in each other and is so inspiring. It made me think of how lucky I am to have such a wonderful family and how precious my children are. It is hard to put into words all the life lessons that were mentioned in this book and the way Mama told them that children would understand. Such a great read!
---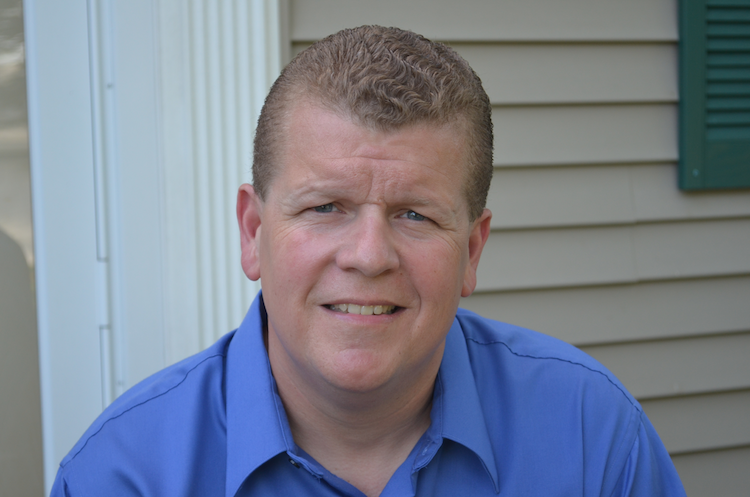 About the Author
Steven Manchester is the author of the #1 bestseller TWELVE MONTHS and PRESSED PENNIES, THE UNEXPECTED STORM: The Gulf War Legacy, and JACOB EVANS, as well as several books under the pseudonym, Steven Herberts. His work has appeared on NBC's Today Show, CBS's The Early Show, CNN's American Morning and BET's Nightly News. Recently, three of Steven's short stories were selected "101 Best" for the Chicken Soup for the Soul series. When not spending time with his beautiful wife, Paula, or his four children, this Massachusetts author is promoting his works or writing.